The summer season will be coming to an end shortly. Many of us are looking forward to fall color and the change in seasons after a really hot summer. I know I am. Then for many people the skies become dimmer and even sometimes grey. The lack of light when I lived further north is really one of the reasons I moved to Florida decades ago. Winters with cold nights and long evenings and little light make me sad as it does many other people. (See Seasonal Affective Disorder for more information on dealing with SAD.)
It's time now as you plan and transition into another season to consider how to bring light in your home during the months ahead. Nothing compares to the warm feeling of sunshine across your face especially during a cold, dreary winter. Natural light is important for so much more than aesthetics. Natural light helps to regulate your body's sleep-wake cycle. Your sleep cycle is regulated by circadian rhythms, where you begin to wake and rise when you are exposed to natural light (sunrise) and where you begin to wind down when natural light reduces (night). According to The Active Times, there are 15 Health Benefits of Sunshine.. It is advised to get at least 10-15 minutes of sunlight daily. Sunlight has a huge impact on depression, seasonal affective disorder and sleep quality and can help you lose weight.
Now let's talk about how we can bring sunlight into our homes, as it lifts your spirits, improves your health and even saves on energy. You want both natural and artificial light in your home to keep it bright, which means that you need as many ways to open up the space as possible to make this light-filled home the norm for you. Previously I discussed designing a small space. Today's discussion of bringing light into the home is almost a continuation as light makes everything seem bigger. Let's start with ways to boost natural light in your home with the easiest things to do. .
I. Clean The Windows
Yes, I know, you do this anyway. However, nothing compares to bright, clean windows both on the inside and the outside. A good scrub and a dry should make your windows so clear it doesn't look like there's anything there in the first place. Unfortunately my living room windows have a permanent discoloration due to almost 30 years of hot Florida sun, and I'd love to replace them. You can always look at window replacement, if you feel your glass needs to be changed. Sometimes, this is the case with older windows that are so scratched and damaged: no amount of cleaning will work.
II. Repair Windows to Dress Lightly
Heavy drapes and blinds are often added in the winter as they work to keep the heat in the house. If your windows lose heat and rattle in old wooden sashes, you might need to reglaze them. Glazing compound is a putty used to hold pieces of glass into place in older window sashes. This compound can enhance the energy efficiency of older windows by stopping drafts from passing through and sealing the space between the glass and the sash. See What is Window Glazing for more information.
There are 4 other ways to insulate your windows:
Use clear window insulation film. Window film creates an insulating barrier between the interior of your home and your windows.
Install removable magnetic window insulation.
Use rope caulk to seal cracks.
Add thermal curtains to your windows.
I love light window treatments year round once I make the windows well insulated. They allow the light to flood in. Go for light fabrics; lace or nets for the window and use lightweight curtains. You could even switch to wooden blinds or fabric vertical blinds. The Spruce has a great article on all the types of window coverings. Layering window treatments allows you to control light and privacy. Most bedrooms need light control. Darkness for sleep, but during the day, natural light.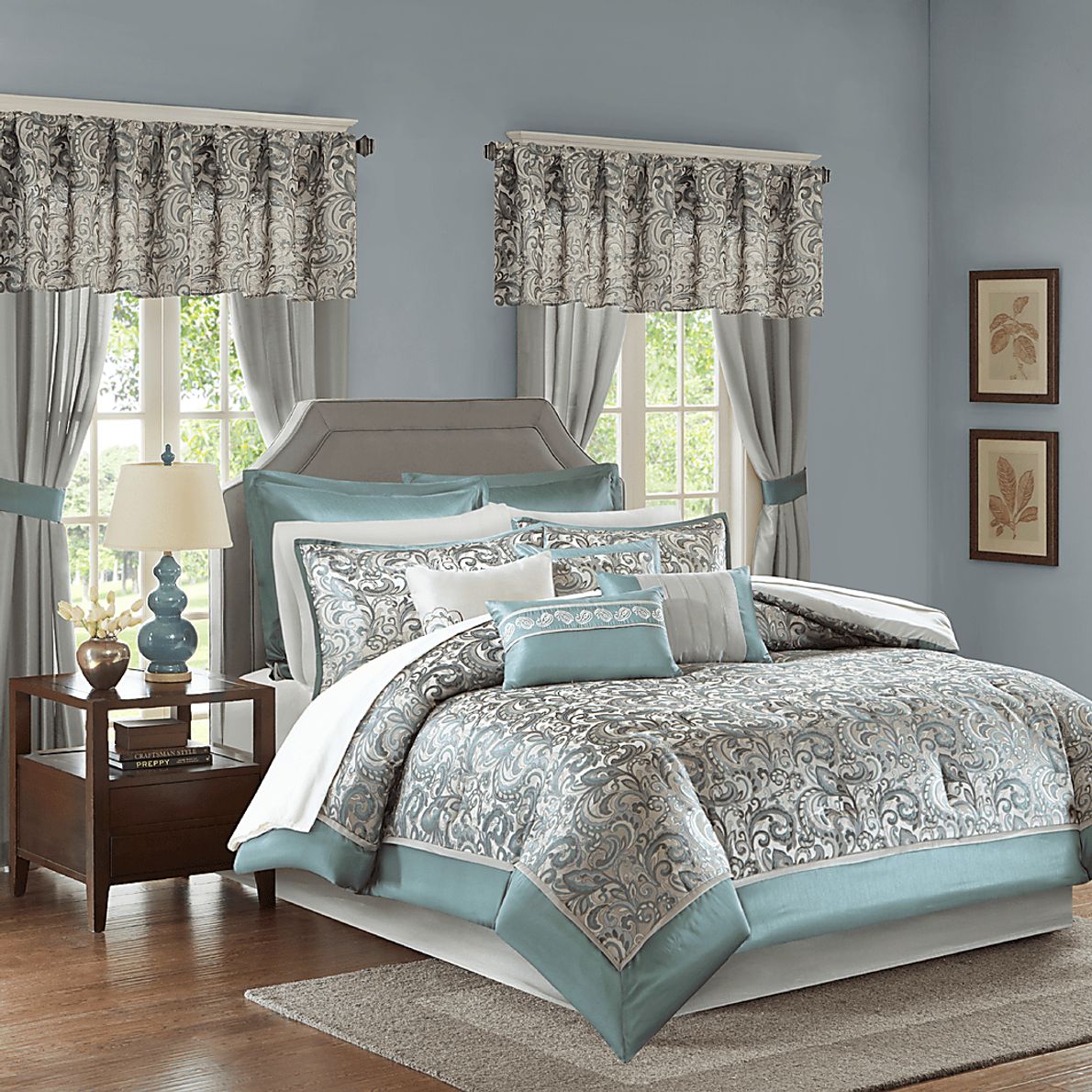 Or ditch the drapes entirely.
III. Add Mirrors
The best way to get the light through the house and into the darker corners is with mirrors. Mirrors reflect light, meaning that if you're unable to carry out larger scale changes to your home, you can still make your rooms lighter and brighter. Place mirrors opposite windows and in other spaces where light hits the walls. You can easily start reflecting light to the corners, and you can hang them strategically to make the light pour through your home. More mirrors = more light;, Country Living has a great article with 6 Ways to Use Mirrors to Make Your Home Feel Bigger and Brighter. Optimize the natural light of your home with the strategic use of mirrors:
Place large mirrors on the floor.

Dress the mantel.

Create texture with mirrors.

Dress your garden.

Decorate the hallway.

Create the illusion of space with mirrors.
IV. Think About Glass Furnishings
If you want to brighten up your dining room, swap your wooden dining table for a glass one and watch how much space you suddenly seem to have. The light flows through the room better when it's not blocked by solid furniture, so the whole room is airier and looks fantastic. On the other hand, I tried this a couple of decades ago, and it really made the small space larger. What I didn't like was constantly cleaning finger prints off the glass. I like to sit at the table with friends and talk, and there were always smudges.
I find small glass side tables or a bookcase in a room work better for me. A silver or white metal etagere bookcase with glass shelves takes little room visually and reflects light.
V. Clear The Windows
If you have tables, sofas or bookcases near windows, move it all out of the way. You want to ensure that the natural light flowing in has a clear route through the room and you can see the house properly. Move the furniture away from the windows and see the light immediately flood through. You could use a small table that is below the window ledge and does not interfere with light. How about a built-in bookcase surrounding the window?
VI. Repaint
Color can either absorb or reflect light. It's nice to have rich colors on the walls, but the dark colors mean a darker room, even with huge windows to replace the small ones. Lighter colors will reflect the light. Repainting in a pale color will make a difference to the light in your space. It's a great trick. Use satin or semi-gloss paint to add to the reflective qualities.
Below is a beautiful living room designed by Sharon Richards. A large window lets in a ton of natural light which is reflected in various parts of the room.. Light bounces off the pale walls, mirror, glass table, and polished furniture.
For those who desperately need color, Freshome has an interesting article, Room Color and How it Affects Your Mood. You do not have to have an all-white home. That would be boring. For example, blue is my favorite color. I agreed with their statement that what looks great on a small color chart does not always look good on the walls. I once painted a bedroom blue and then was not happy with the shade when I saw it on the walls. I enjoyed their discussion of balancing a cool color, like light blue, with warmer shades in furnishings and fabrics. So many types of blues were also discussed. They suggested avoiding dark blue as the main color as it evokes the feeling of sadness. I found it fascinating. Of course many other colors were discussed. Don't forget about the ceiling. if you paint the ceiling a few shades lighter than the walls, the room will feel larger, taller and brighter.
VII. Install Larger Windows or Doors
If you're in the market for new windows or doors, now is the perfect time to expand the openings to increase the amount of natural illumination. Professionals like Glass & Door can actually change your home's walls and windows. You could opt for bigger windows, windows with larger panes and smaller frames, sliding doors ,and French doors. Advances in window manufacturing allow for minimal framework so there is more exposed glass. For greatest impact replace a wall with doors or windows.
VIII. Add More Reflective Surfaces
Earlier we discussed adding mirrors to reflect light into corners. Now let's talk about adding more shiny objects to your rooms. Really it's part of having a mix of textures in your design. You don't want everything to be shiny, but a few reflective surfaces will help bounce light around your room. I like a variety with some opposites in the mix. Besides the glass tables, you could also consider:
Metallic light fixtures and faucets
Silver photo frames
Decorative nickel cabinet pulls
Metallic finish on the ceiling
Polished wood or stone
Metallic fabric
IX. Add Skylights
Adding natural light and fresh air from above makes a dramatic difference to any room. Skylights come in a variety of sizes and configurations and are often used in high-traffic spaces like bathrooms and family rooms. Be sure and use a professional for this home improvement as you are compromising your roof unless it is installed properly. Below a single window in the roof totally transforms an attic bedroom.
In conclusion…
Look at your home with fresh eyes. Consider your walls, furniture placement, use of mirrors, and window coverings as you think of ways to add light to your home. Look outside and cut back bushes and trees that block the light entering your windows. Remove furniture that blocks the sunlight and enjoy the beauty of light in your home.
This post was featured at:
This is a collaborative post.
Thanks for the visit. Get exclusive free printables & all the news straight to your mailbox!
Please see my Link Parties page for the parties where this post was shared.