The changing of the seasons when summer ends, and fall arrives is one of the best times of the year. Fall is a season that brings so many dramatic changes, and is a busy time for celebrations, too. Soon the long, hot days of summer will be gone for another year.  It is time to turn your attention to fall and to start making preparations. It is time to look forward to eating pumpkin pie, drinking spiced coffees, and spending cozy evenings at home. Fall is definitely a season that brings a sense of hygge to the house. (Hygge  –  Danish concept that cannot be translated to one single word but encompasses a feeling of cozy contentment and well-being through enjoying the simple things in life.) 
To make the most of this season of coziness, it is a wise idea to prepare your home for the arrival of fall. For a complete checklist of fall home maintenance, see Fall Maintenance Tips & Checklist With Autumn Bucket List . Simple maintenance of smoke detectors, chimneys and fireplaces, and windows and doors can prevent a cold, drafty room and alert you before problems happen.  Bring out the cozy additions to the family room that make you happy to snuggle and to enjoy the season. Today let's review some basic fall tips for  your home:
Tidy Your Yard
This morning I discussed 5 Tasks In Your Fall Garden .  Fall is  a time of year that involves a lot of maintenance and care in the garden. Getting your garden ready for fall and protecting it from the arrival of the frost will help ensure your plants stay healthy until the spring. It is helpful to clean and pack away your garden furniture to protect it from rust and damage caused by the changing temperatures of the new season. Putting your garden furniture away will also give you more room to work when sweeping up all the fallen leaves in your backyard.
Schedule Household Maintenance
Fall makes the ideal opportunity to catch up with some household maintenance tasks to ensure your home is running well before the cold weather sets in. Scheduling in a service with an hvac company will give you the peace of mind that your heating system is working effectively, and you won't be left in a cold house this fall and winter. Change the batteries in the smoke detector, check the windows for drafts, and have the fireplace and chimney cleaned.
Having your gutters cleaned is another useful maintenance task, especially if the leaves have already started falling. Fallen leaves and other debris carried in the wind can quickly cause your gutters to become blocked and stop them from working correctly. This means water spills down the side of your home instead of being carried away by the downpipe. Over time, this can cause dampness and mold inside your home and could even damage your home's foundation if it is not resolved quickly.
Get Creative
Aside from walking through crunchy fallen leaves and indulging in warming treats, the fall is also the ideal opportunity to give your house a mini-makeover. Adding some chunky throws and snuggly pillows to your couch is a great way to start. Shop your home and re–arrange decor items for a new look. Bring out your favorite items for fall like wall art, curtains, rugs, and wooden decorations. Buy fall produce to display in a bowl. Decorating your porch with a harvest theme is an excellent way to get creative and add some fall color to your home to create a welcoming sight for your visitors.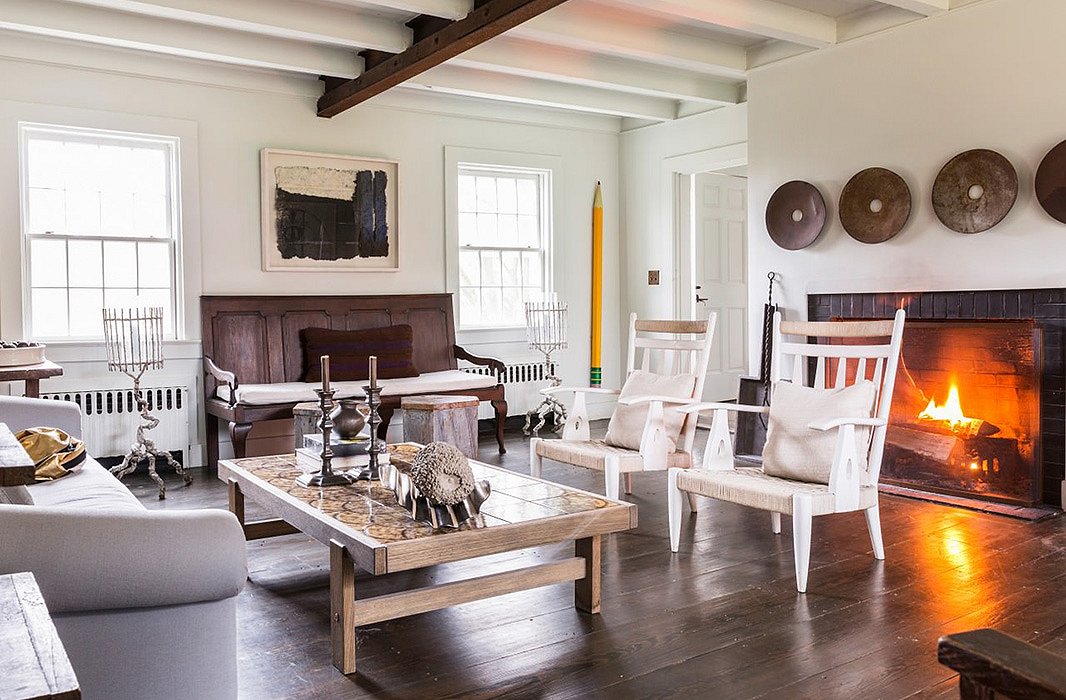 Get cozy with a book. Light a fire and curl into your favorite armchair with a soft fleecy blanket, a good book, your pet, and a large mug of something hot.
In Conclusion
'
Whatever you need to do, just create a plan and put it into action during the next couple of months. It will help in ensuring the entire family is comfortable and stays warm and cozy this winter.  Make a list of fall fun for the family and enjoy your autumn days.
For more maintenance information, see
This is a collaborative post, but all opinions are my own.
Please see my Link Parties page for the parties where this post was shared.