Creating a home that is inviting and welcoming also makes your home comfy and cozy.  It embraces residents and visitors and lingers in their minds when they leave. Today let's consider tips to make your house welcoming and inviting.
It Starts At The Door
You can welcome your guests and make them feel at home before they open the front door.   Your front porch, front door, and entry set the tone for the whole house.  If you have a front porch, add a chair, a plant, a mat, and a wreath on the door.  If your porch is large, add a swing with cushions and throw.  
Check out Balcony Garden Web's 35 Entrance Decoration Ideas with Plants.
Anyone proud of their home wants to make sure guests feel welcome as soon as they walk through the door.  For the last two weeks I've shared ideas about creating and styling your entry even if it doesn't exist. For instant appeal add a rug at the door and if it fits, a green plant beside the door.  Plants add life. No light at the entry? Add a shade loving green plant. For those with brown thumbs, get a realistic faux green plant.  No room inside? Put green plants by the outside of the front door.  Be sure and choose plants that are appropriate for the light in the area.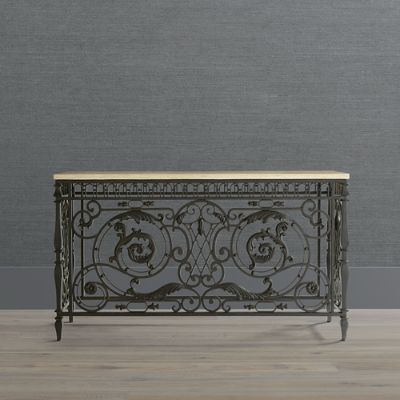 Make Sure It's Comfortable 
Comfort is a key component of creating a cozy, welcoming atmosphere within your home, and there are limitless ways you can do this. From choosing rugs for the floor, plush cushions for the seating, and carefully considering the sofa firmness.   Add plenty of natural and lamp light and arrange the furniture to make it easy to move through the rooms.  Go overboard with soft textiles on the sofa and chairs.  Be sure to soften hard wood surfaces with pillows and throws. 
Embrace the Power of Aromas 
Certain aromas conjure images and memories. The smell of freshly baked bread on a Sunday morning, or that cut-grass scent that reminds you of going out to play on the first day of school. You can use aromas such as these (and others) to make everyone feel welcome in your home. Last fall I shared a recipe for a natural holiday scent without chemicals. My holiday stove top potpourri and other similar recipes can enhance your home's environment with little cost or work.
Think of your favorite smells from nature – fresh lemon, orange, baking apples, lavender, peppermint? I think most of us have our favorite food aromas.  Baking apples with cinnamon (or apple pie) provides a heady aroma that makes me smile.  Fresh bread and fresh coffee are two more tantalizing smells.  Besides food, you can add a bouquet of dried lavender to the bedroom for a relaxing, cozy scent.  For the bathroom, I've mentioned before that you can tie eucalyptus behind the shower head for a refreshing fragrance that helps open your head.  Now the bathroom embraces you.
Keep Everything In Top Condition 
Home maintenance is part and parcel of owning – and even renting – a house.    Keeping on top of all the little things around the house, such as dusting, vacuuming, and quick, simple repairs will make the home feel welcoming.
Of course, there are a few things you can't fix by yourself. Severe issues could call for a plumber, electrician, or 24 Hour AC Repair. During the cold days of winter, your home has to be a warm and cozy haven. If your house feels too cold, you might want to think about making home improvements to conserve energy.  Insulation in the walls and extra glazing for windows will ensure that your home feels naturally warmer without having to turn the heating up. This will of course save you a lot of money too. In terms of design, if you have a fireplace, make it the focal point during cold weather. Move favorite chairs close by. Add a throw to the couch or chair.
Add Your Own Style 
It's always tricky developing a style that suits you, but no one wants to live in a home that feels like it was purchased out of a catalog. Warm colors can take the chill off a kitchen's polished surfaces and can be combined in ways that suit every decorating style. Blend two or more warm hues to create a cozy kitchen.  Remember to be practical in your choices for easy maintenance.  Your inviting kitchen is in a real home where people live. If you have lots of cold metal surfaces, add copper to warm up the space.  The trick is to find elements that fit your preferred style that also work together.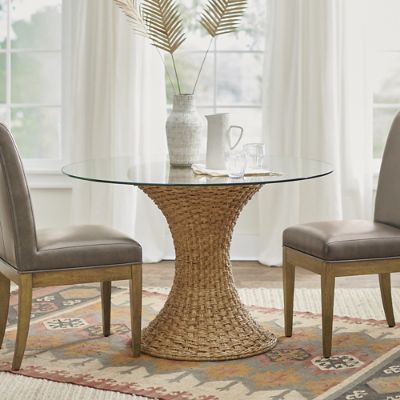 Adding your style to any home will let guests know what you're all about, which gives them the chance to get to know you better on a new level. 
Home Sweet Home 
A welcoming home will benefit you, your family, and your guests. You will find it easier to relax and unwind when you get home from work, and it will give you that warm and fuzzy feeling that you can only find from a place that is entirely yours. 
This is a collaborative post but the opinions are my own.
 Get exclusive free printables & all the news straight to your mailbox!
[email-subscribers-advanced-form id="1″]
Please see my Link Parties page listing where I shared this post.