Famous fashion designer Oscar De la Renta:
"A woman makes an outfit her own with accessories".
We've all known someone who always looks stylish whether she is wearing jeans or a gown.  It's not a matter of buying designer clothes but knowing your own style and making good choices in accessories.   Whether you're simply heading to work and want to add some flare to an otherwise dull outfit, or perhaps even getting ready to hit the town for a glitzy night out, accessories are an amazing feature that can help you achieve the aesthetic that you are after.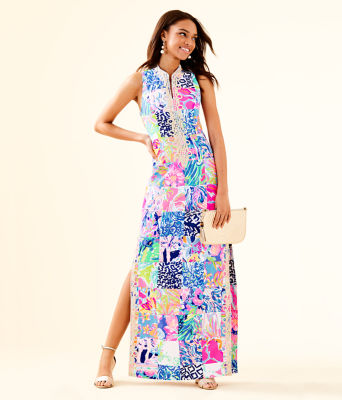 First off, know your style.   I am currently in casual retirement. Back in my youth, the world was a more formal place, and I spent years wearing dresses, skirts, and suits.   My sister has always been able to wear bolder clothes, louder colors and chunky jewelry while my style was more classic and feminine, like pearls. She would give me a dress that was entirely the wrong color or style for me and say wear brighter makeup and enjoy it.  No, it never looked as good on me as on her, and perhaps, I just wasn't comfortable in it. So I learned to adapt  and to expand my range but still fit my taste. When you know your style, you can experiment with the add-ons to add snap. So, if you want to find out more about how you can utilize accessories to improve your style, then let's talk about some of the best tips and tricks that you can make the most of today.

Simplistic, But Not Basic 
Putting the right accessories together is a basic fashion skill that separates well-dressed people from those who just look boring. Whenever you're looking for a simple addition to your outfit that can help to take your style to the next level, there are so many different accessory options to explore. You can find incredible accessories at any budget, so it's a great way to stretch your wardrobe and save money.  Whether you opt for a simple pair of chic women's glasses for a more professional work look, or you'd like to explore the many watch designs that can help to add a little something more to a plain outfit, it's so easy to find something that fits just right.  It's true that your clothes can be perfectly basic, and you can still look incredible with the right additions. How about a t-shirt with a long black skirt with large gold bracelet and earrings, red lipstick, and open-toed heels? (Photo by Raymond Hall via Glamour)
Large Earrings
Large earrings draw attention to your face. The sparkle of metal from large gold hoops or chunky faux diamond studs will make your outfit pop.   It also helps to balance a statement outfit with large print or bold colors. I can't tell you how large my sister's collection of earrings is; her husband brought her a new pair as a gift after each of his many business trips.  He knew she likes quirky and colorful.  She taught high school for 40 something years, and her students looked each day to see what earrings she was wearing, her watch for the day, and her light up ink pens. She was teaching comparisons (English teacher) and one of her students said she was "like a peacock." The kid got an A.  Yup, that's my sister.  Bright and bold like the lovely lady below.
Photo Pexels
Long Necklaces
A chunky long necklace or a slim metal necklace that drapes create long vertical lines which make you look taller and leaner.  Whether you are into pearls, gold, or chunks of natural stone, enjoy long necklaces. You can layer smaller beads or links like a delicate silver chain or pearls, but beware of adding too many and making the look too chunky.  Practice and you can perfect the look to add and to not detract from your outfit. I love the look below. I told you I was always a lover of feminine classic details.
Belt It
Add a brightly colored belt over a black, navy, or other solid colored outfit to make it pop. A wide belt over a flowing skirt shows off your feminine shape and your style. Back in my thirties, I had a drawer full of belts for different looks and outfits. I even bought them in a thrift store. I miss that 24″ waist.
Photo Pexels
Layer Bracelets
In high school, I was into bracelets and had a collection of all types (which were all inexpensive by the way).  I still have and love a curved circle of real bamboo. I've worn it with all types of blouses, sweaters, and jackets. I love the modern look of layered slim bracelets; I wish it had been popular in my high school years. I've also seen a beautiful eclectic mix of layers with metallic bracelets, beads, and colors.  As with necklaces avoid looking too heavy with too many or too much. Practice with your favorite outfits for a polished look.   I love the soft feminine look below.
Photo Pexels
Keep Proportions in Mind
If your outfit is voluminous and big, refrain from wearing accessories with a heavy look. If you outfit has a slim and sleek profile, feel free to go bigger and bolder with a ring, necklace, handbag, or bracelet. Here in Florida, sunglasses are a major accessory year round. Dramatic shades add punch.
Photo Pexels
Accessorize To Fit Your Personality
Despite the latest fashion fad, you need to have classic basics like a good pair of pumps, the only shoe that never goes out of style, or a string of real pearls. Then  buy items that you are attracted to in materials or colors that you love.  For example, I love silver. Yes, I've worn gold in my life, but my preference in jewelry is silver.  Decades ago, my sister and her husband took a trip to Mexico. She brought back a present for my mother, a beautiful silver pendant with a turquoise  bird. Upon my mother's death, my sister insisted I take it. I wore that necklace with a special cream outfit that really was a showcase for the necklace.  I loved its look and the family connection. 
Make sure your family and friends know what you love.  Then your gifts can fit your personality and become sentimental favorites too.  For example, my sister loves big faced watches. Nearly everyone in the family over the years has given my sister a large faced watch to add to her collection. The first thing I asked my nephew's new wife after the wedding was are you a silver or gold girl?  She's a silver lover like me. I needed to know that and so did other family members. I told my sister and my sister-in-law to buy her silver.  My favorite personal jewelry include  hand-strung pearls (my sister's visit to Hong Kong), hand strung double turquoise necklace (her trip out west), and a crystal shamrock pin (her visit to Ireland).  My sister knew I wore sweaters and blouses to work that showed off necklaces.  She also knew I liked to wear pins on my jackets. Yes, I have been exceedingly lucky that sister gives fabulous gifts. So be sure to let those close to you know what you like and don't wait for them to ask. Does your significant other know you favorite things? You never know what future treasure will come your way in a store or a gift.
Switch to A Clutch or Carry All
If you are like so many of us carrying a purse and a tote of some kind, now is the time to splurge on a beautiful and practical carrier that can hold your wallet, your laptop, and other vital necessities to help you get through your 9 to 5 life and into the evening. You can buy one in a classic leather, faux leather or in stylish colorful material.

Extra Flare For Special Occasions
Attending an important event, perhaps a birthday party, an evening out in the city or a special date night with your other half, you may feel as though your clothes are not extravagant enough to fit the occasion. Remember a basic outfit can have extra flair with your accessories. Any item with a little sparkle or shine can be the perfect addition to your look, as the light can dance off diamonds and other similar stones to create a luxurious and high class feel. If a pendant isn't appropriate for the outfit, how about a glittering pin in your hair?  Adding a pair of heels  and the right jewelry will be the perfect finish. 
Learning how to accessorize your outfit has never been so simple when you are able to make the most of the top tips and tricks detailed above. Whether you're simply heading to the office or you're planning a high class night out, it's so easy to create the perfect look when you can utilize these hints.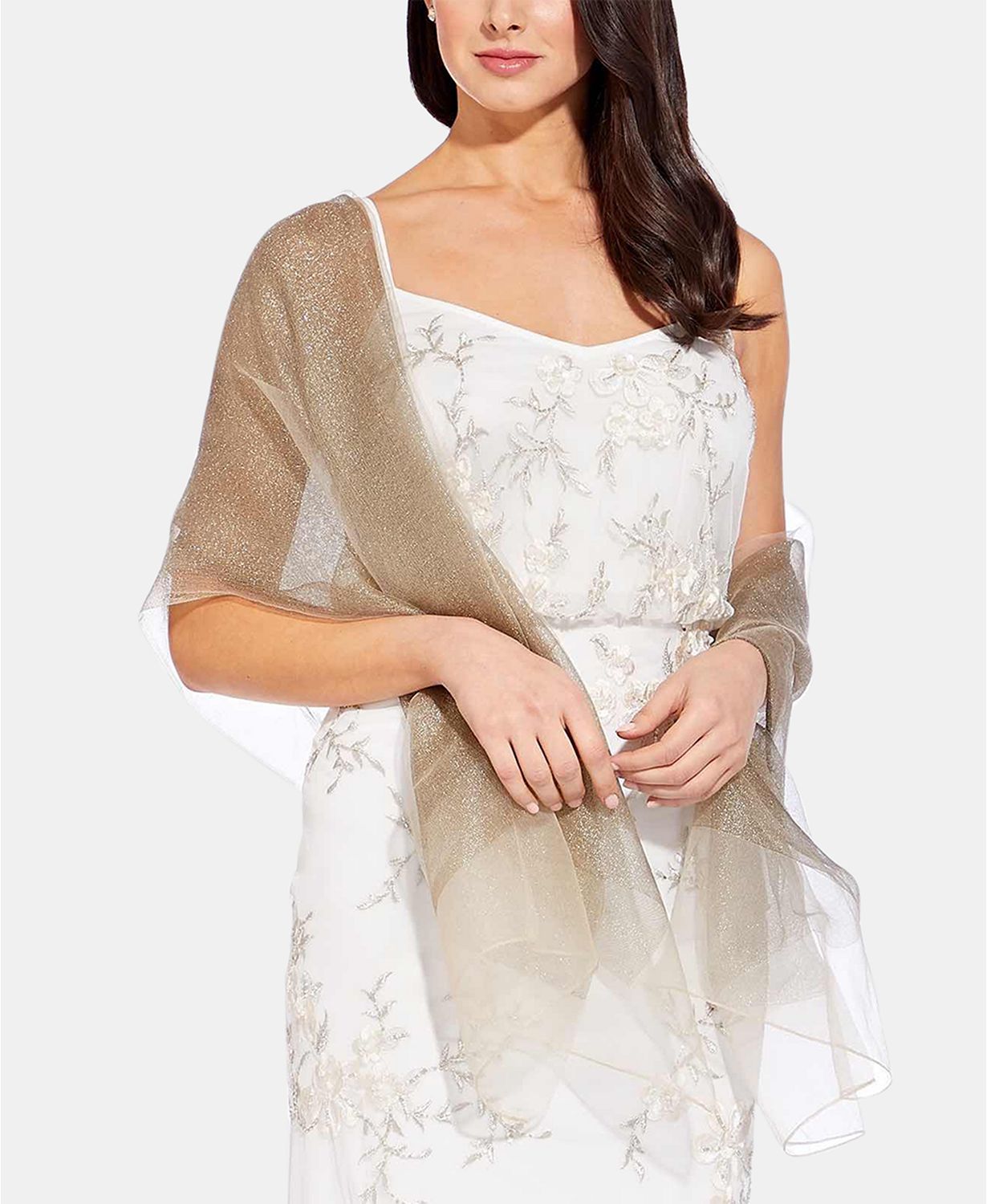 This is a collaborative post with affiliate links.
Get exclusive free printables & all the news straight to your mailbox!
Please see my Link Parties page for the parties where this post was shared.