Mother's Day is very important.  Your mother is the one who helped shape your story since the very beginning. Start thinking about all the ways you can say thank you this Mother's Day for everything she's done. It's a day where you can also say thank you to moms, moms-to-be, grandmas and all the other women who stepped up to help raise you. Here's a few creative ideas.
Family photos
Family is what matters most in this life. No other relationship has a bigger effect on who you are. That's just one of the reasons why it's important to preserve every special moment you share.  Choose a great family shot and enlarge and frame for a perfect gift.
No room left for a new framed photo?  Collect the latest and best photos of the family and make a special book for Mom.  Catch the family at play and being themselves. Photos of the family are also a perfect way to make personalized cards.
A printed book not in the budget? Get a great photo album and put in your own shots. Check out Kohl's family album.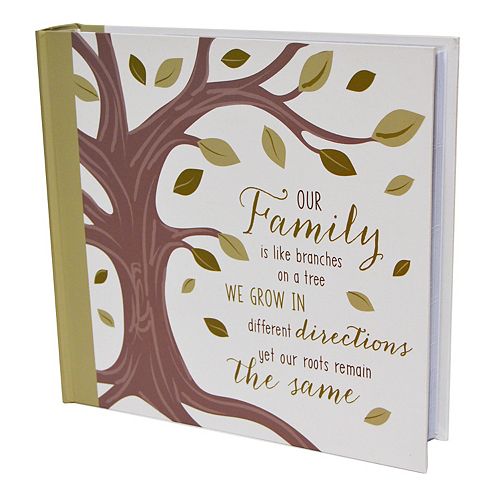 Have a pile of old family photos? Scan and make a family history book. See How To Digitize Old Photos & Letters for help in attacking the stack.
Check out Shutterfly's 15 Family Photo Album Ideas for Every Occasion for ideas.
Focus the camera on her
A. Is mom the one who's always snapping shots of the kids, grandchildren, and family outings? Turn the camera on mother, grandmother, and all the moms you love.  Snap her making breakfast, gardening, reading, or doing her favorite things. Make a book for mom (and the whole family) about mom. Do one photo per page and let the photos do the talking.
B. Take a great new photo of mother for enlargement and framing. Don't feel capable of taking a portrait shot? Schedule an appointment with a professional photographer who specializes in portraits.
Make a date with her
Time to dress up and take mom to a wonderful restaurant for brunch. All the family should put on their best and make it a special time. Be sure to take a photo to remember the day. See BakedBree's How to Pick Out Clothes for Family Pictures for helpful information.
Capture the family generations
Gather the whole family and take a multi generational family portrait that can be shared with everyone. Family is really what life is all about.
Want to show love to the wonderful women in your family and show your family's Girl Power?  The aunts, grandmothers, mother-in-laws, sisters are all the strong women who have loved you. Take a multi-generational shot of your family's female role models.
Give art with a heart
"First my Mother, forever my friend" is a touching sentiment. There are many versions of this online but I'm fond of two of the them. First is Sparkles of Sunshine's cheery red and black print.
Lolly Jane's beautiful print in pink and black is charming.
Sarah Hearts has a lovely printable with a sweet quote on a Mother's heart.
Everyone send a snail mail card
When was the last time you mailed a special card to Mother?  This year make it a project for the family. Help the little one's make their own cards and mail it to grandmom. The goal is a little pile of love in cards she can look at and hold. Check out Wonder Mom Wannabe's cute fill in the blank from kids to mom. Such a cute printable! Great idea for kids.
You can make a photo card online, buy a beautiful card at the store, or scribble on the back of the latest photo of the kids. Gather them together and mail them in time to reach her before Mother's Day. I love Amazon's 3D greeting cards:

I hope I inspired you.  Wishing you a beautiful day!
Some links are affiliate links.
This post was featured at:
If you liked this post, you might like
Get exclusive free printables & all the news straight to your mailbox!
[email-subscribers-advanced-form id="1″]
Please see my Link Parties page for the parties where this post was shared.